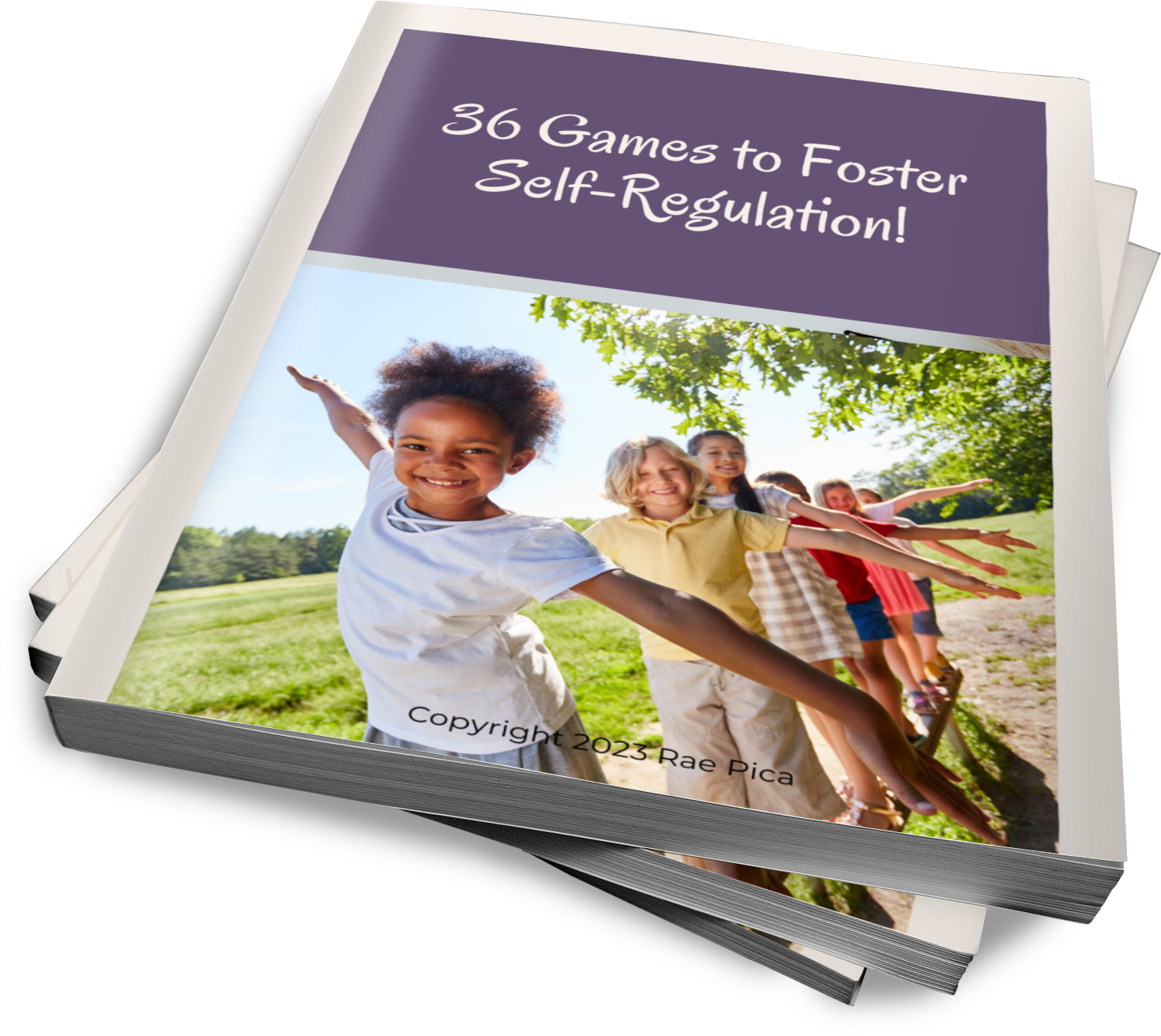 Self-regulation, by definition, involves the ability to control emotions and actions by oneself. And how do we help the little ones do that? By making self-regulation fun! These 36 games do just that!
Buy this guide separately or as a supplement to Rae's online course, "How to Keep 'Em Off the Walls!"

PRINT IN COLOR OR IN BLACK AND WHITE (GRAYSCALE)!