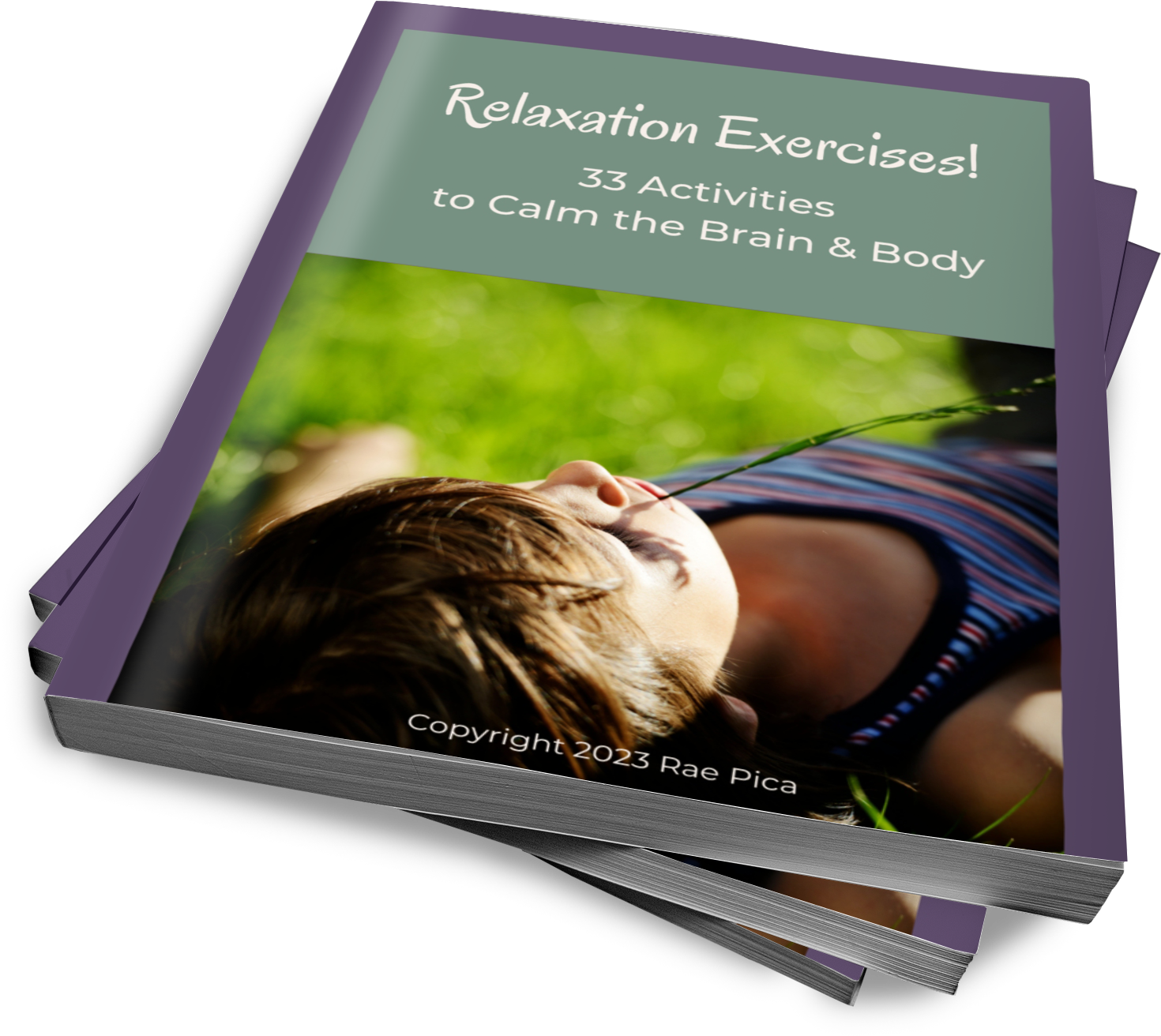 Relaxation is a learned – and necessary! – skill. But with so little downtime in their lives, today's children receive few chances to learn it. You can help the little ones in your care achieve calm with these 33 simple activities.
Buy this guide separately or as a supplement to Rae's online course, "How to Keep 'Em Off the Walls!"
PRINT IN COLOR OR IN BLACK AND WHITE (GRAYSCALE)!