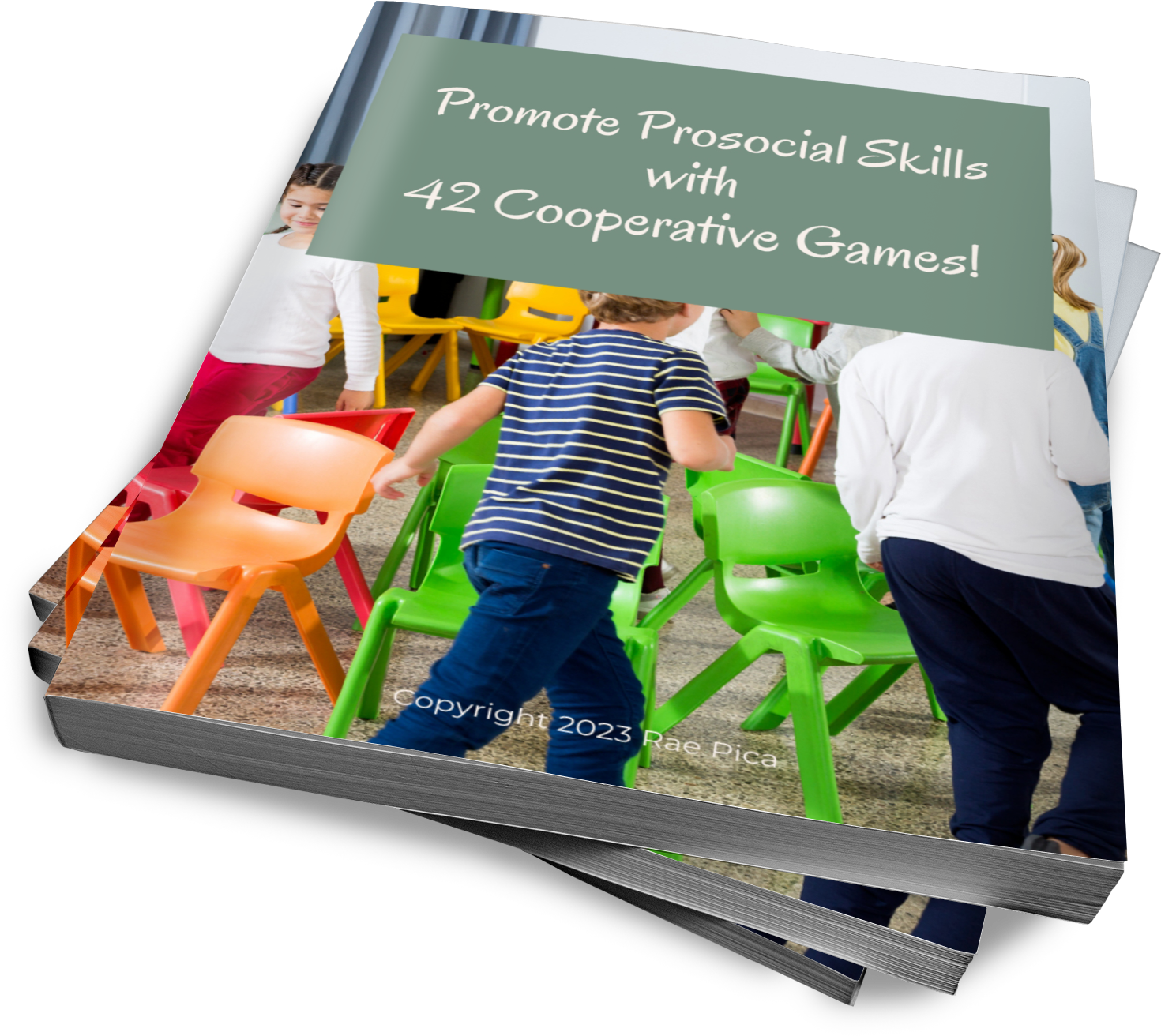 Over the course of a lifetime, the opportunities to cooperate and collaborate with others – family members, spouses, coworkers, etc. – are too numerous to count! But children receive very little practice with the art of cooperation. These 42 games offer that practice!
Buy this separately or as a supplement to Rae's online course, "How to Keep 'Em Off the Walls!"
PRINT IN COLOR OR IN BLACK AND WHITE (GRAYSCALE)!