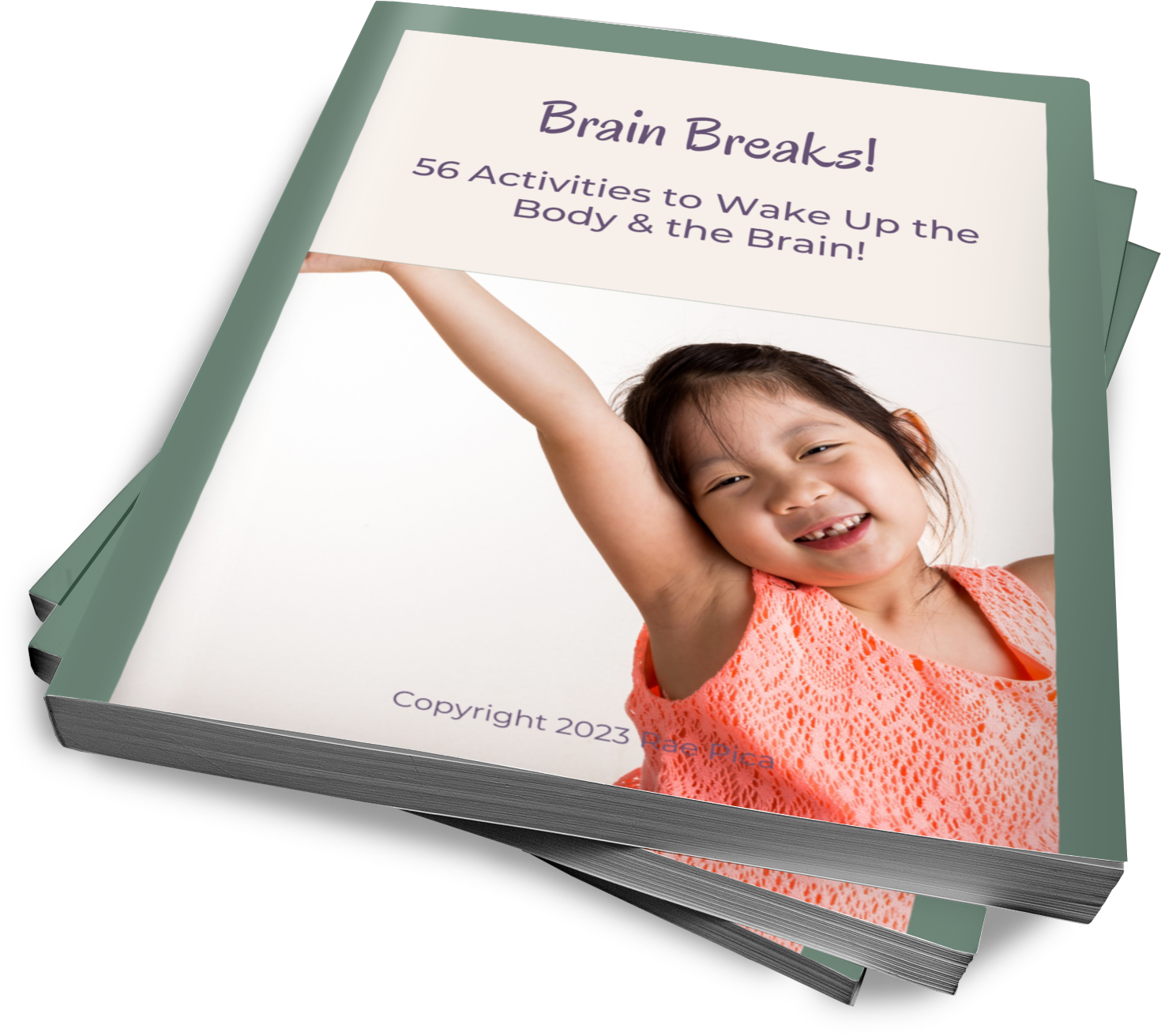 The research is clear: the brain needs breaks if it's going to function optimally! If you're looking for quick and easy activities to help keep children alert and engaged, you need look no further than this guide's 56 energizers!
Buy this guide separately or as a supplement to Rae's online course, "How to Keep 'Em Off the Walls!"
PRINT IN COLOR OR IN BLACK AND WHITE (GRAYSCALE)!